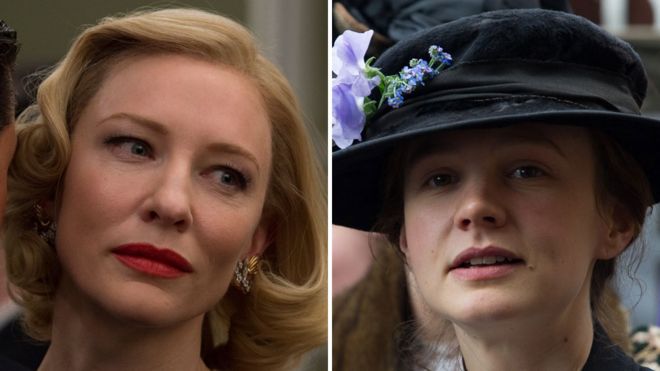 Final preparations are under way for the opening of the London Film Festival which, this year, puts the focus on the role of women in film.
Carey Mulligan, Meryl Streep and Helena Bonham Carter will be among the stars on the red carpet later for the gala screening of period drama Suffragette.
Some 240 feature films from 72 countries will screen over 12 days.
Festival director Clare Stewart declared the 2015 programme as "the year of the strong woman".
"I'm thrilled that the opening night film has enabled us to draw attention for what it means for women to be working behind the camera, as well as stoke debate around strong roles for women and girls in front of the camera," Stewart told the BBC.
She described Suffragette as "a film made by British women about British women who change the course of history".
Joining the stars on the red carpet in Leicester Square will be Helen Pankhurst, the great grand-daughter of women's rights activist Emmeline Pankhurst (played by Streep) and Laura Pankhurst, the great great grand-daughter of the suffragette leader.